A mini-guide to Èze Village
A mini-guide to Èze Village
[:de]
Èze stand für eine lange Zeit ganz oben auf meiner To-Do Liste. Als ich 2015 also wieder in Frankreich unterwegs war, wollte ich unbedingt dort hin und in den schmalen Gassen flanieren.
Das Jahr zuvor habe ich mich während meiner Zeit in der Provence in den Stil und die Landschaft verliebt und konnte es kaum erwarten wieder zurück zu kommen und neue provenzalische Dörfer zu entdecken.
Èze Village ist ein wahnsinnig schönes Dorf, das auf der Spitze eines Hügels liegt und somit eine atemberaubende Aussicht auf das Meer und die umliegenden Inseln bietet. An dem Tag, an dem wir nach Èze fuhren, wollten wir noch andere Dörfer besichtigen und Èze war unsere erste Destination.
---
What to visit
Mein persönliches Highlight war Jardin d'Èze, auch bekannt als der exotische Garten, der ganz oben auf dem Hügel liegt und eine wunderschöne Aussicht auf die Umgebung bietet. Man spaziert an den vielen Kakteen vorbei, bis zur oben gelegenen Plattform mit dem besten Blick auf das Meer. Meiner Ansicht nach sind es die 6€ echt wert, die man als Eintrittspreis zahlt und überhaupt nicht teuer.
Liebe StudentInnen: Nehmt immer eure Studentenkarte mit wenn ihr auf Reisen seid. Für diesen Garten zahlt ihr dann zum Beispiel nur 2,50€.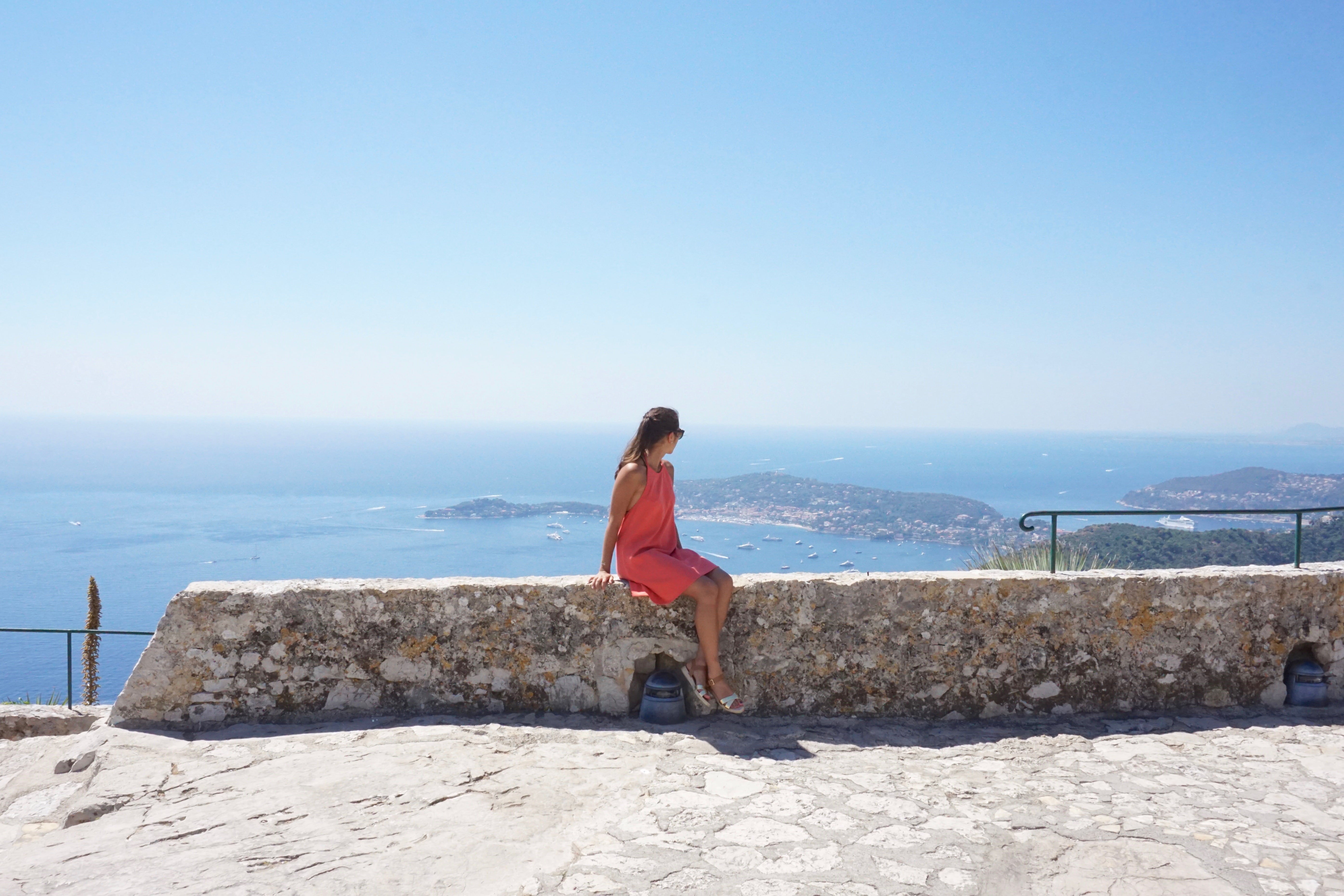 ---
Where to eat
Das kleine Lokal Deli wurde uns von einem Boutique Besitzer empfohlen. Es liegt nur wenige Schritte von Jardin d'Èze entfernt und war für mich eines der ansprechensten Lokale in Èze Village. Es gibt einige französische Restaurants und Bistros aber die sind dann sehr touristisch ausgelegt und die Menüs waren nicht so überzeugend. Deli hingegen hat uns mit den gut aussehenden Sandwiches und Salaten wirklich zugesagt. Sandwiches gibt es zwischen 7,50€ und 8,50€, für Frankreich also ein guter Preis.
‪5 rue du Chateau,
06360 Èze
France
---
How to get to Èze
Èze Village ist sehr leicht von Nizza aus zu erreichen. Nehmt einfach die Straßenbahn bis zu Gare routiere Nice und sucht nach dem Bus (2015 war es der Bus 112), der euch direkt nach Èze Village führt. Ein Ticket kostet 1,50€.


[:en]
I always wanted to go to Èze, it has been on the top of my list for years! So when I was traveling in France again in 2015 with two friends of mine, one of my requests was to visit this place and stroll in the narrow alleys.
I fell in love with the Provence when I was working there a year before and couldn't wait to go back and explore new towns.
Èze Village is such an amazing small town. It is perfectly placed on the top of a hill offering a panoramic view of the sea and little islands. The day we visited Èze Village we planned on visiting a few other towns with the bus and Èze was our first stop.
---
What to visit
Personally, the highlight of the small town was the garden Jardin d'Èze, known as the exotic garden that is located on the very top. From up there, you have the best views; so don't miss out the many cacti! There is a 6€ entrance fee that is totally worth the price and in my opinion, it is not that expensive.
Students: Take your Student ID with you wherever you go – for this garden there is a special price for students: 2,50€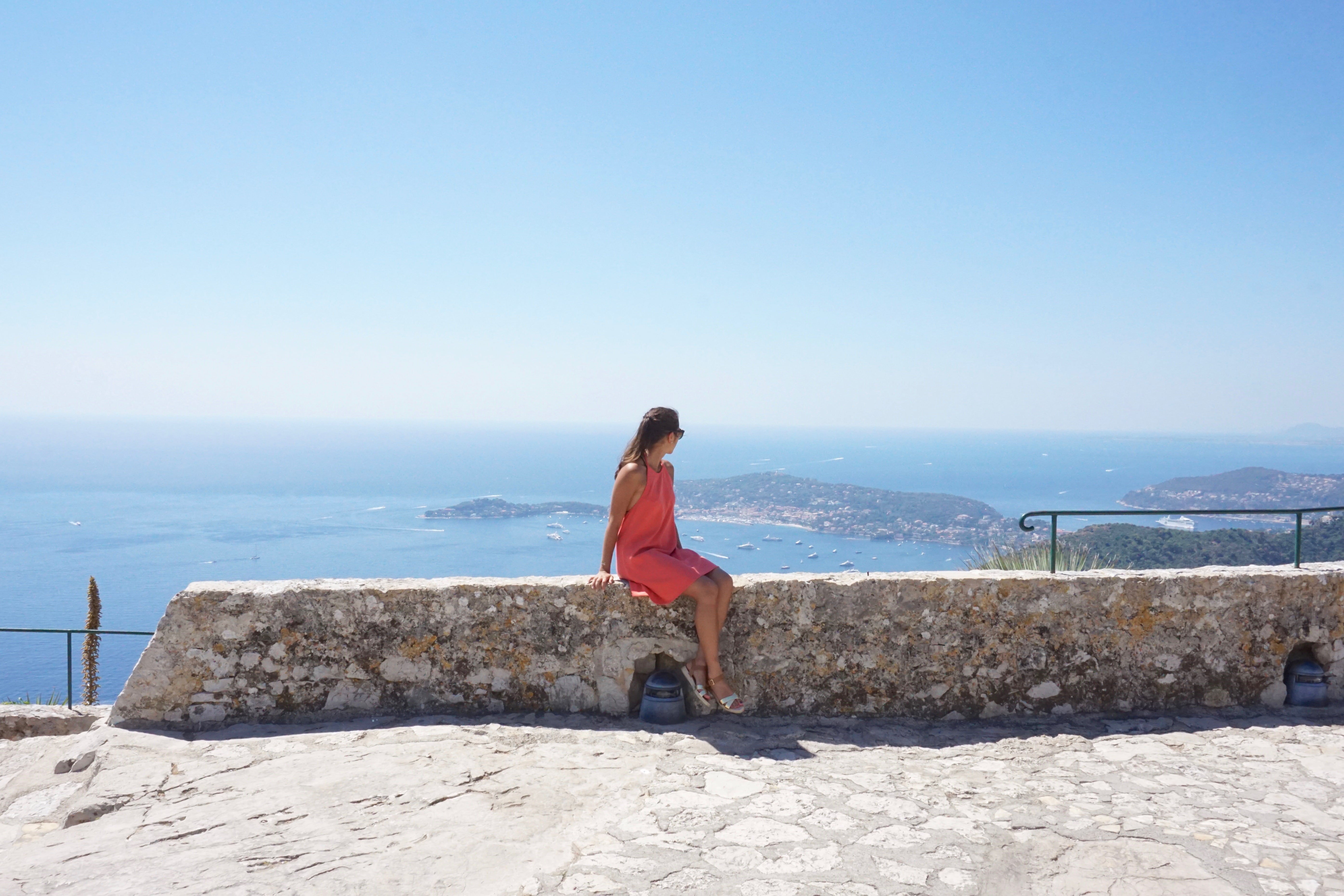 ---
Where to eat
A local shop owner recommended us the Deli that is actually situated only a few steps from Jardin d'Èze. In Èze Village, there are plenty of small restaurants, but this one is kind of special and unique in town because it is not a typical touristy French restaurant. The sandwiches and salads are nicely decorated and super delicious. I also love the interior with those big seat cushions and bar tables. Depending on what sandwich you choose, the price varies from 7,50€ to 8,50€.
‪5 rue du Chateau,
06360 Èze
France
---
How to get to Èze
Èze is easily accessible per bus from Nice. Just take a tram to Gare routiere Nice and look for the bus (I think it's no. 112) that goes directly to Èze Village. The ticket was for only 1,50€.


[:fr]Èze était toujours à la première place sur ma liste de voyages. Donc, quand j'ai voyagé encore une fois en France en 2015, je voulais visiter Èze Village et me promener dans les petites ruelles.
L'année avant, j'ai travaillé en Provence et là je suis tombée amoureuse avec le style provençal des maisons et le paysage. J'étais trop hâte de retourner et de visiter des nouvelles villages en Provence.
Èze Village est un super beau village au sommet d'une colline. Il y a une superbe vue sur la mer et sur les îles qui entourent l'environnement. C'est juste magnifique. Ce jour là, on voulait visiter plusieurs villages et Èze était notre première destination.
---
What to visit
Personnellement, j'adore le Jardin d'Èze, qui est aussi appelé jardin exotique d'Èze. Il se trouve au sommet de la colline et la plateforme offre une vue magnifique. Les 6€ d'admission ne sont pas cher du tout et donc je vous conseil d'y aller et de vous y promener.
Il y a même un tarif étudiant qui s'élève à 2,50€. Prenez donc la carte d'étudiante avec vous.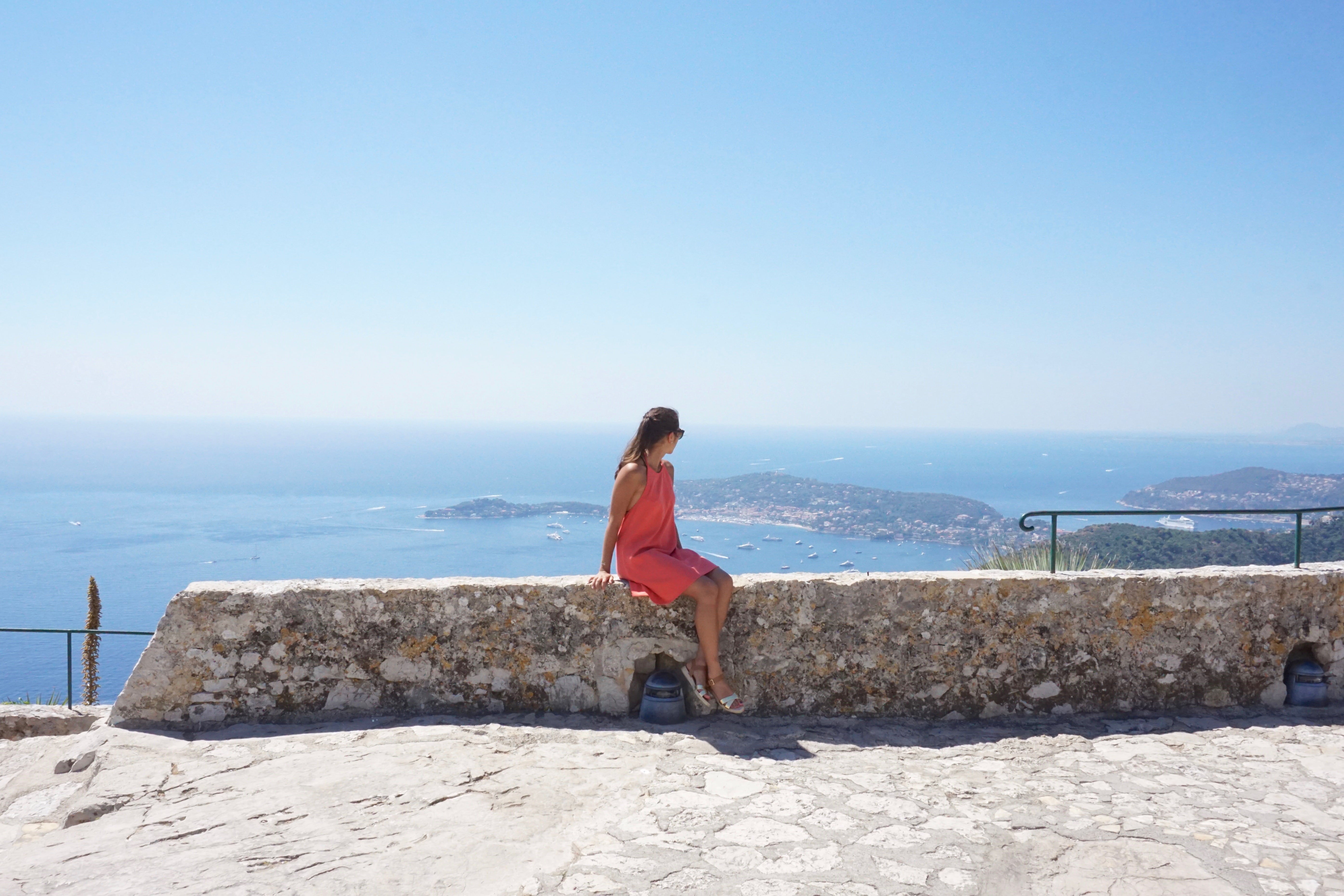 ---
Where to eat
Un propriétaire d'une boutique nous a recommandé Deli, un petit resto près du jardin. On a regardé plusieurs cartes des autres restos français (vraiment touristique) et nous avons pris la décision d'y aller. Deli, par contre, a un bon choix entre des salades ou des sandwiches qui coutent 7,50€/8,50€. Ce sont des bons prix pour la France.
‪5 rue du Chateau,
06360 Èze
France
---
How to get to Èze
Èze est facilement accessible en bus de Nice. Prenez le tram qui vous ramène à la Gare routiere Nice et cherchez le bus (je crois c'est le bus 112) qui va directement à Èze Village pour 1,50€.


[:]