PADI Open Water Diver Course · Experience
PADI Open Water Diver Course · Experience
I wrote this blog post more than a year ago but forgot to post it. At that time I just finished my PADI Open Water Diver course on Phu Quoc in Vietnam and wanted to share my experience. A few months have passed since then. I have gone on several other dives in other destinations and also did some specialty courses to widen my knowledge. But more on that in another blog post. I am actually a bit scared of the depths of the ocean. And I must admit that I have never regretted my decision.
But, enough said, here's a detailed explanation of how I experienced my diving course with PADI:
On our travels through the Philippines last year, we had met a couple who both are passionate diving instructors. They have been working as instructors for years at different dive sites. We had told them that for us snorkeling wasn't quite fulfilling anymore and they had recommended us to try out diving. It's a totally different feeling and perspective. So here we were, one week prior to our travels to Vietnam, enrolling for the PADI eLearning.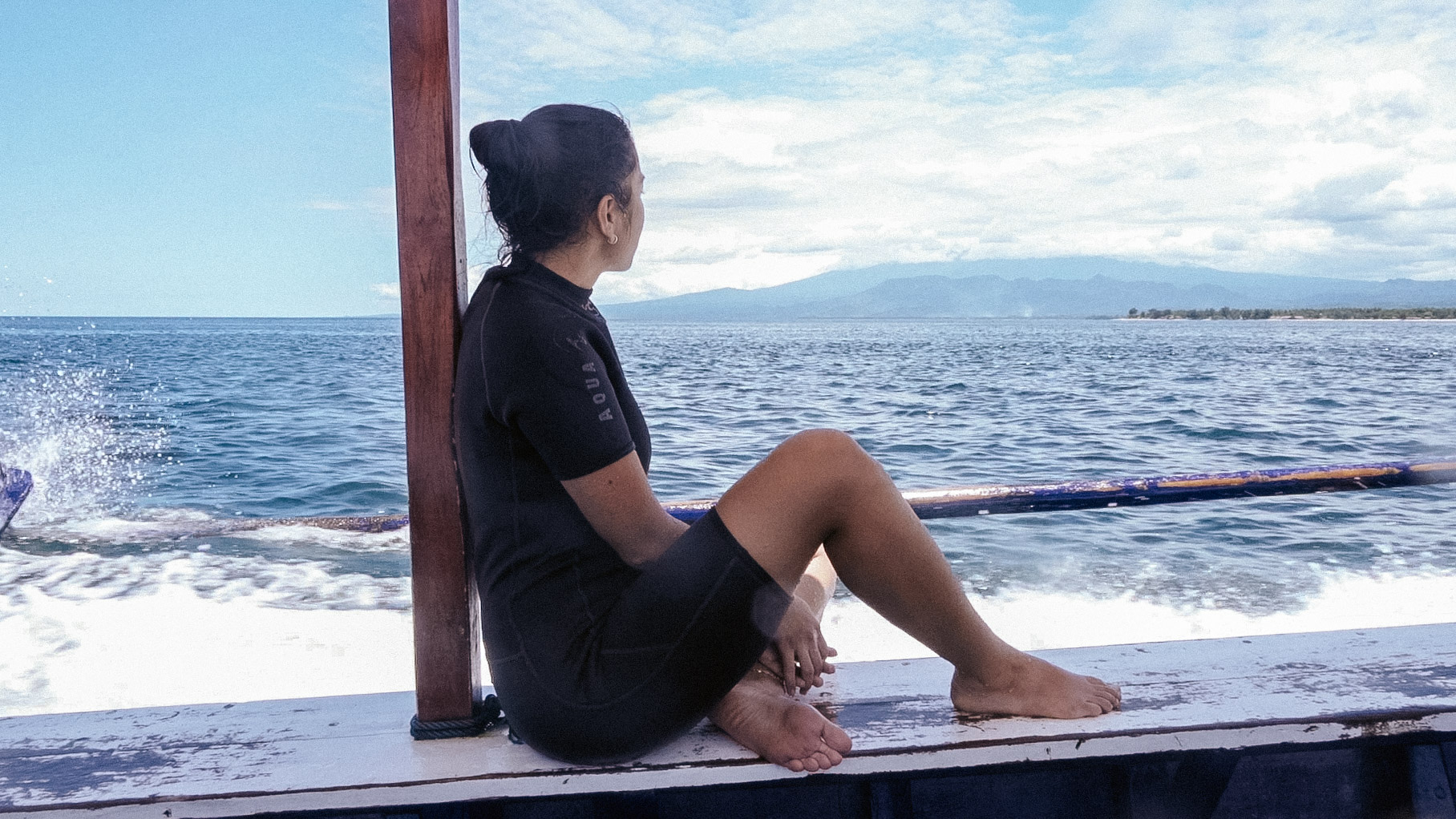 Costs
Learning to dive is actually very affordable. I think prices vary depending on where you want to learn it (e.g. Maldives vs. Vietnam) and also vary amongst dive centers on site. I paid $400 and it included:
e-learning access & material
a dive instructor
full equipment
two pool dives
four ocean dives – three dives to test the skills we've learned in the pool and one real dive (but that totally depends on how the instructor likes to divide the "skill learning" between the dives) –  at different dive sites
my Padi Dive Center of Choice on Phu Quoc
If you're interested in where I did my PADI Open Water course in Vietnam: my boyfriend and I spent about five days on Phu Quoc and did some research and read many reviews before deciding on a dive company on the island.
Rainbow Divers Vietnam
We contacted the Rainbow Divers Vietnam which has dive centers at different locations in Vietnam. As we planned on visiting Phu Quoc, we asked if there were still spots available and organized everything from there. They recommended that it would definitely be easier to learn the theory before arriving on Phu Quoc so we could jump right into practicing the skills and not waste our early mornings sitting in front of a TV, watching the instruction videos. I was very nervous on our first day, we were surprised by our instructor, Harrison, who handed us two tests with questions on the theory but that went easy.
I genuinely felt so welcomed and very well looked after by our instructor at Rainbow Divers in Phu Quoc. He was very patient, but also very correct which is why I felt that I learned so much in these few days. It honestly was so much fun and I hope that you guys will also have a similar feeling when you finish your PADI Open Water Diver course. I can highly recommend this dive center!
But now more on the diving and the course itself:
A fast and very easy way to learn the theory of diving and everything else it involves. It also means: more free time for you at your travel destination.
E-Learning
Language
We decided it would be best to learn the theory in German, our native language, to be sure to fully understand the information given in the theory that will be tested in the exams after each chapter.
Time and learning effort
I must admit, I'm a very lazy student and therefore always start studying one day prior to the exam, so it was without surprise that I started studying one day before our departure. Honestly, the whole theory consists of five chapters and I had managed to work myself through the first two chapters (out of five) the day before the departure. At the end of each chapter, there are two exams.
The first exam is just to see if you've fully understood the theory and see if you need some revision of a certain topic. The second one is pretty similar to the first one. Every exam has to be completed with at least 75% of correct answers and your future PADI diving instructor will have a look at the results to see if there might be points that he would like to go through with the students. I did the next chapters on my flights to Dubai and to HCMC.
Important: for the exams, you'll need Wifi access.
Everything else, including the videos, will be downloaded in advance. I did the third exam at the airport in Dubai and the last three ones (there is a final one covering all chapters at the very end of the eLearning) in Ho Chi Minh City. All in all, it's very easy to understand, every subsection provides videos which I found very helpful for the upcoming course.
To enroll click here
The course
Theory – two learning options
If you decide to do the eLearning yourself before arriving at the destination, you'll have more leisure time on your holidays. In total, we needed 3 mornings to complete our course. In the afternoon, we explored the island.
If you decide to do both the theory and practice at a diving center you'll have to count one more day in for learning the theory.
We spent our first morning in the pool, trying to get used to breathing, practice buoyancy as well as practicing lots of different skills. Skills such as putting together the equipment, removing the mask underwater and putting it back on, emergency procedures and so on. Nothing was new to me, because all the videos of the eLearning showed me how it's done.
But no worries, the diving instructor will demonstrate each task first under water and then you'll repeat it. At the end of the first day, our instructor gave us the possibility to practice any skills we were still having troubles with. You'll be tested the same skills during your dives once again. But this will be very different since diving in sea water is slightly different to pool water, especially in terms of buoyancy.
Diving – putting everything you've learned to the test
The next two mornings and early afternoons, our instructor took us to local diving spots. On our first two dives on day two, we didn't descend that much – about 6-8 meters. We practiced the skills that we learned the day before, which of course takes up a lot of time and therefore there wasn't much time left to really go for a long dive. Our last day, we wanted to go down to the allowed maximum of 18m, but unfortunately, there was a strong current so we had to turn around. Our instructor wanted to finish all required skills on dive 1, 2 (day two) and 3, so that we could enjoy the fourthand last dive (on day three), which lasted about 50 minutes, to the fullest which I think was a really good idea.
personal opinion
It was definitely the best decision to enroll in the PADI Open Water diving course. My boyfriend and I had an own instructor, the day trip in groups to the diving sites were very small as opposed to around 30 boats and 150 tourists you'd normally share a snorkel spot with.
I personally had lost my interest in snorkeling after my trip to Thailand back in 2015. Being stuck at the surface of the water made me feel like a visitor at a zoo: actually you're there, but never holding the middle ground. Diving allows myself to really explore the spots and be more close to marine life than I could ever be when snorkeling.
In addition, I enjoy having this new perspective that only diving can offer me. Unfortunately, this perspective also allows me to see the things I normally wouldn't be able to see when snorkeling, such as fishing nets that get caught up in the beautiful corals, as well as plastic stuff and glass bottles. We removed the fishing net from the corals and took it with us.