A mini-guide to Èze Village
A mini-guide to Èze Village
I always wanted to go to Èze, it has been on the top of my list for years! So when I was traveling in France again in 2015 with two friends of mine, one of my requests was to visit this place and stroll in the narrow alleys.
I fell in love with the Provence when I was working there a year before and couldn't wait to go back and explore new towns.
Èze Village is such an amazing small town. It is perfectly placed on the top of a hill offering a panoramic view of the sea and little islands. The day we visited Èze Village we planned on visiting a few other towns with the bus and Èze was our first stop.
---
What to visit
Personally, the highlight of the small town was the garden Jardin d'Èze, known as the exotic garden that is located on the very top. From up there, you have the best views; so don't miss out the many cacti! There is a 6€ entrance fee that is totally worth the price and in my opinion, it is not that expensive.
Students: Take your Student ID with you wherever you go – for this garden there is a special price for students: 2,50€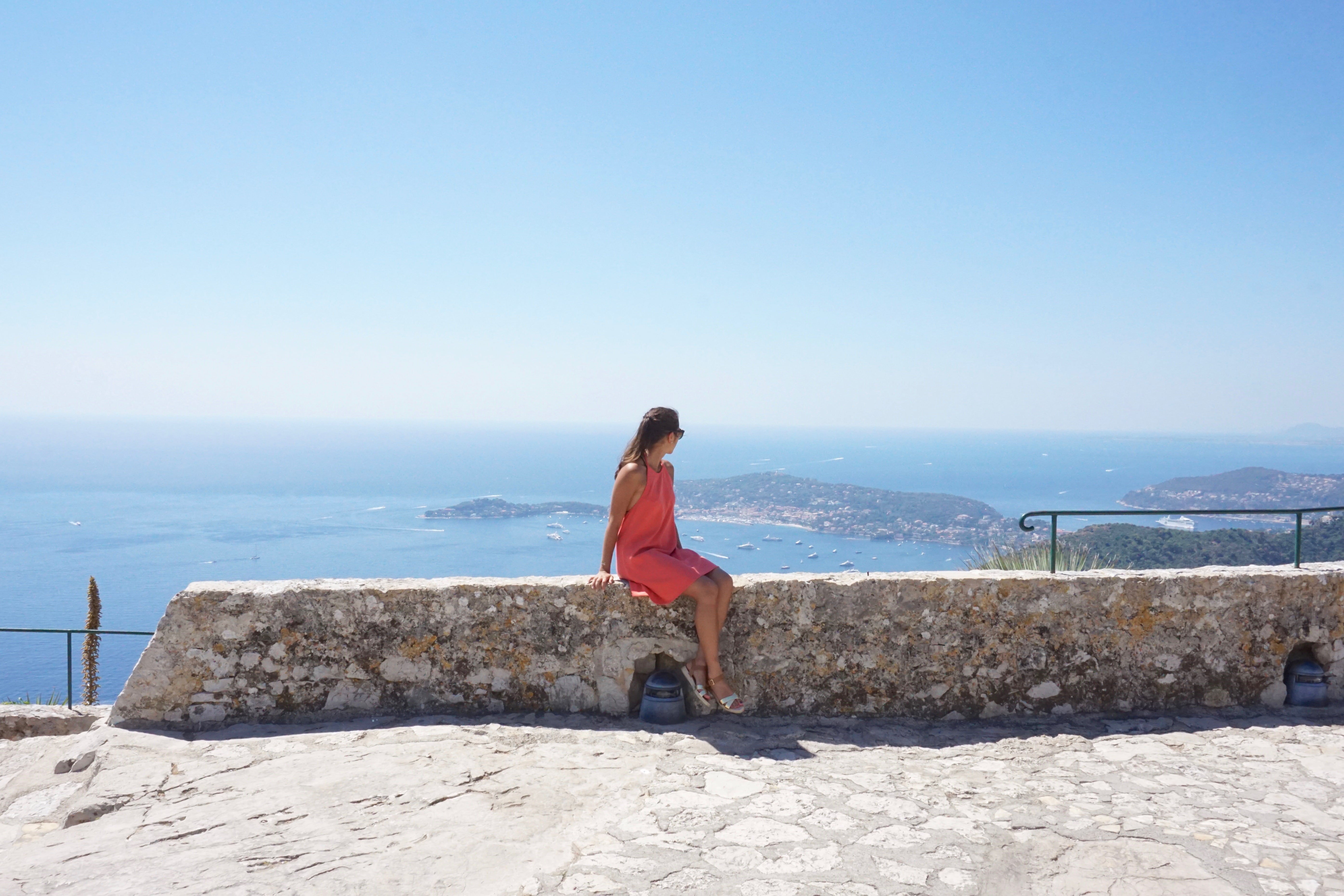 ---
Where to eat
A local shop owner recommended us the Deli that is actually situated only a few steps from Jardin d'Èze. In Èze Village, there are plenty of small restaurants, but this one is kind of special and unique in town because it is not a typical touristy French restaurant. The sandwiches and salads are nicely decorated and super delicious. I also love the interior with those big seat cushions and bar tables. Depending on what sandwich you choose, the price varies from 7,50€ to 8,50€.
‪5 rue du Chateau,
06360 Èze
France
---
How to get to Èze
Èze is easily accessible per bus from Nice. Just take a tram to Gare routiere Nice and look for the bus (I think it's no. 112) that goes directly to Èze Village. The ticket was for only 1,50€.