Kuta Lombok · beaches and restaurants
Kuta Lombok · beaches and restaurants
Untouched beaches, breath-taking waterfalls and amazing sceneries await you on Lombok. Starting out in Kuta, the hippest region of Lombok, I couldn't help but compare it to the regions I visited on Bali, and honestly? It exceeded my expectations by far! This is what Bali must have looked like before mass tourism. We loved it so much, we even extended our stay from four to eight days to enjoy Kuta at its fullest – including the many beaches and restaurants in Kuta Lombok. Kuta Lombok is like a baby version of Bali's Canggu – hip restaurants, nice hotels, good food – but just without tourists. No traffic or noise. Just paradise. See for yourself!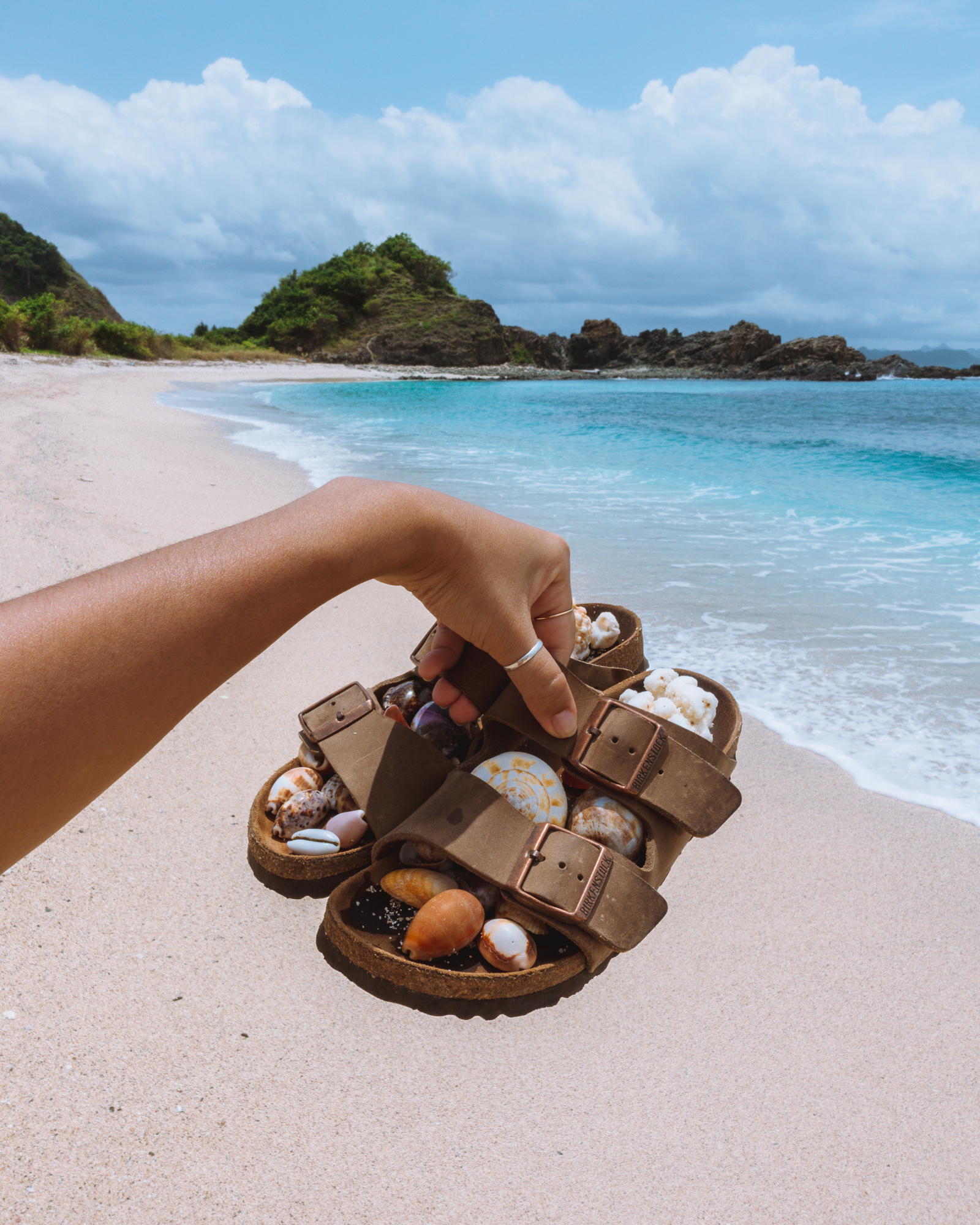 When we visited Indonesia in 2018, we met a group of young travellers who recommended us to visit Lombok. At that time, however, we already had to head home as our annual February journey came to an end. We were planning on coming back to Indonesia in 2019 anyway, so Lombok was on our list of the places we wanted to visit.
Unfortunately, a few months prior to our visit to Lombok, the island was struck by a heavy earthquake. Nevertheless, we decided to visit the island. I am so glad we did. It almost seemed as if Kuta Lombok wasn't affected by the earthquake.
Restaurants in the main area of Kuta lombok
Let's start with the home base first in this Kuta Lombok beaches and restaurants "guide" – alongside the main road Jl. Raya Kuta that leads through the small "town" you'll find most of the restaurants, cafés, supermarkets and hotels (I'll publish a blog entry on hotels soon and link it here). I'll link their Instagram profiles here so you can check them out.
My favorite restaurants and cafés:
You can never go wrong with Milk Espresso – be it for breakfast, coffee, lunch, dinner or cocktails. We went there multiple times (sometimes even twice a day). Plus, there's 2 for 1 Pasta Night, Happy Hour and live music.
I can also highly recommend having dinner at Bamba Restaurant. Everything they serve is suuuuper delicious.
Kuta Kitchen (no Instagram/website) offers yummy Indo cuisine.
What to do in and around Kuta
You can easily spend a week in Kuta Lombok and participate in Yoga classes, take surf lessons, head outside the main area of Kuta and explore some of the many empty beaches.
Here are some of my favorite activities to enjoy Kuta at its fullest – including the many beaches and restaurants:
Head to Mana Retreat for a daily Yoga session.
Rent a scooter at your accommodation and drive outside of Kuta.
Explore the surroundings and immerse yourself in the local life.
Get a cup of coffee and an afternoon dessert at Espresso Milk or at Kenza Cafe.
Visit a new beach every day (I'll mention my favorites down below).
Head to Bukit Merese for amazing sunset views! (more on that in another blog post)
My favorite beaches in and around Kuta Lombok
My advice I want to give you: go on Google Maps, change the view options to "Satellite" and look for the bluest beaches you can find in the surroundings of Kuta Lombok. That's how we did it. We went to two or three beaches per day and most of the time we were the only ones on the beach. Some beaches might be hard to get to. My favorite beaches out of the many we visited:
Pantai Aan
Selong Belanak
Tampah Beach
Helpful blogs to plan your stay on lombok
I mainly used Jackson's Blog to see what Lombok has to offer and plan my stay on the island. By the time of my stay on Lombok, the island hasn't shown up on the radar of most Instagrammers (despite the popular waterfalls in the middle of the island) and I am very thankful for that. Jackson has been on the island a few times and offers such great travel inspo and so much info on his blog.
Have fun exploring the island,
safe travels