Casablanca · everything you need to know for a daytrip
Casablanca · everything you need to know for a daytrip
Casablanca, my first stop on this trip in Morocco and already the first destination I wasn't sure about what to visit or how long to stay at. Various blogs and other websites listed a few "what to see and what to do in Casablanca" but all they had in common was the Hassan II Mosque. So instead of wasting a day strolling around in Casablanca, I decided to visit the mosque and then continue to Fez.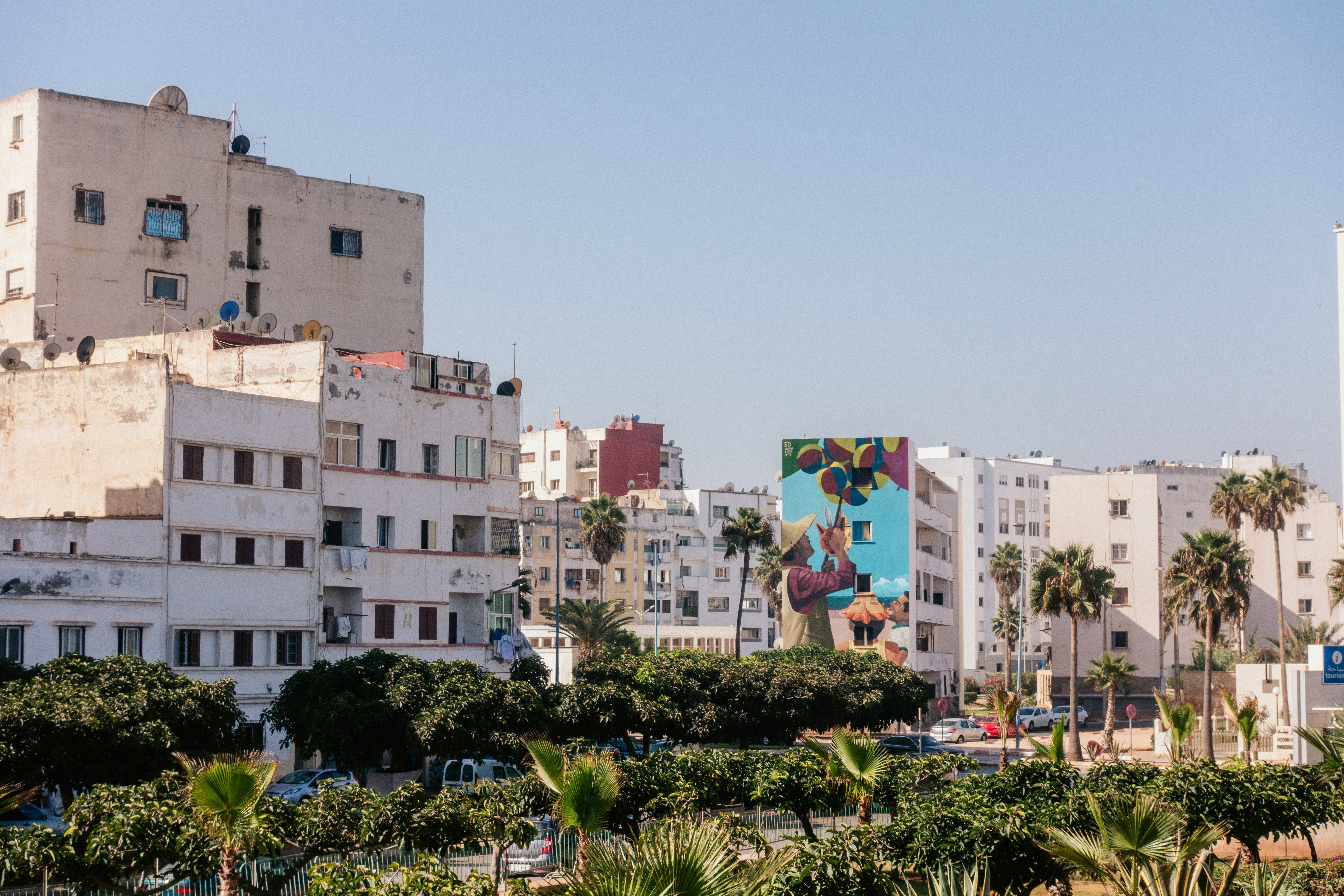 ---
Where to stay
After a 45-minute drive (350MAD) from the airport through very humid and foggy areas, we arrived at around 2am at the Melliber Hotel, checked in and slept for only five hours just to be woken up by the TV alarm the previous guest of our room had set and kindly forgot to delete before their check out. If it weren't for the alarm, we would probably have slept until noon and missed the beautiful sunrise light that gave the look of the Hassan II Mosque that special extra. I chose the Melliber Hotel because of it's amazing proximity to the Hassan II Mosque. The room was quite nice and very clean – it came with a very comfy bed, air-condition and a small kitchenette – and we actually were very surprised to get a room with a view of the mosque.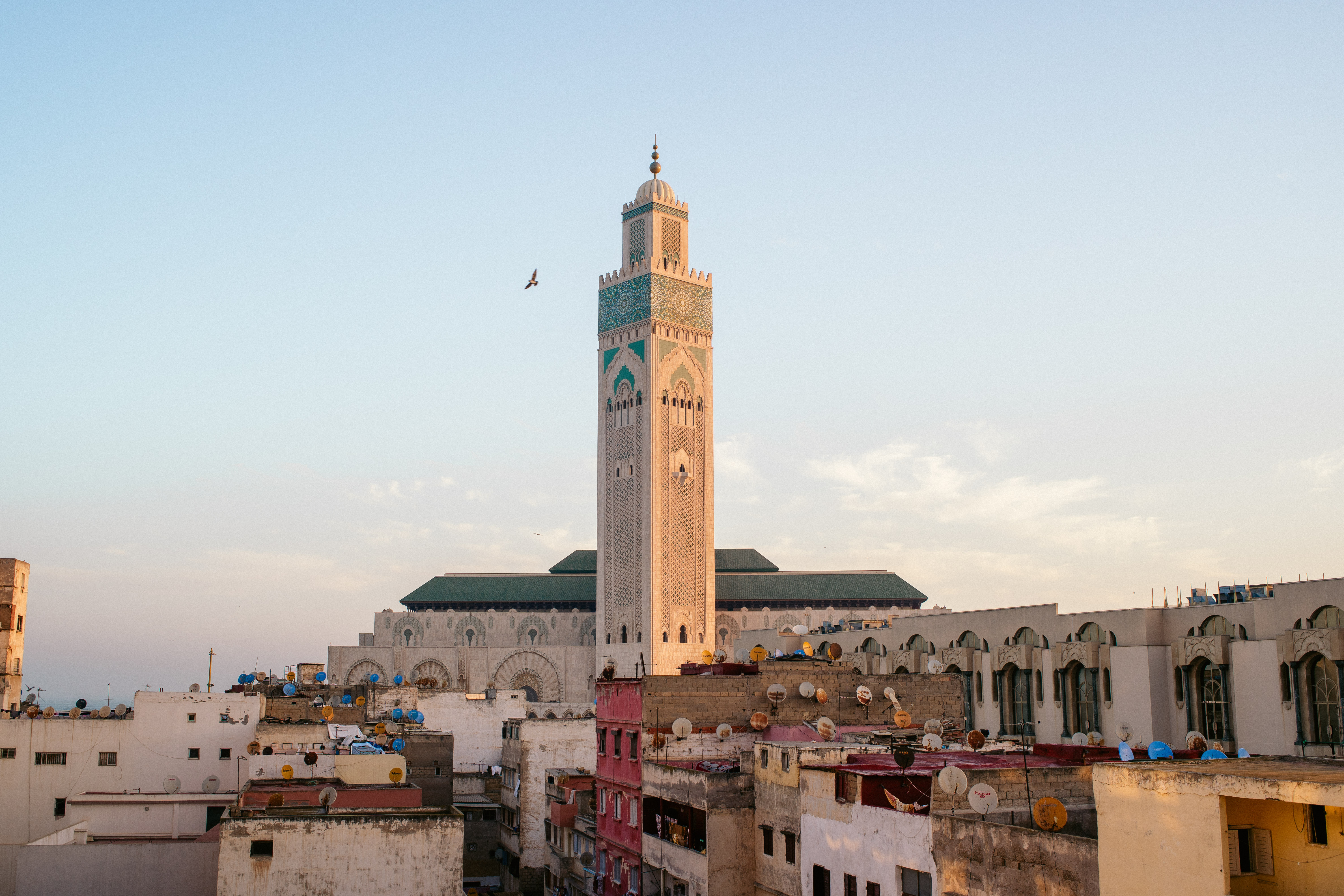 many mosques forbid other religions to enter a mosque, that is why i believe it is even more special to enter the hassan ii mosque since it is the biggest mosque in africa and the third biggest in the world.
---
A visit to the Hassan II Mosque is a must!
Our taxi driver who picked us up at the airport had told us that tours for the mosque start at 9 am, 10 am and 11 am. As we woke up early enough to join the first tour of the day, we headed out just in time to catch an English guided tour of the mosque's interior. There are guided tours in various languages. Tickets can cost up to 120MAD, which is around 11€ or 13USD. International students pay the same price as Moroccans (60MAD), just make sure to bring your student ID. 
---
The tour takes about 45 minutes and walks you through the main prayer hall and down the stairs to the washing rooms. Our guide was very very friendly and gave us all some time to take a few pictures at the end of her talks. The tour was very quick, but still very informative.
If you're looking for a guided tour of the city, there are several taxi drivers that will offer to take you around. Our airport taxi offered us a tour for 120MAD per person which would have taken us about 3-4 hours of visiting the main sights such as a market. But as I did my research before coming to Casablanca, I wasn't very keen to join a guided tour of the city. There are a few youtubers and bloggers who report on their guided tours through Casablanca. I can recommend watching the Vlogs from Christian Le Blanc (aka @lostleblanc), you can click here to see what his visit to Casablanca was like (watch until minute 4:30) – he did a day tour through Casablanca.
---
Brunch at Organic Kitchen
After the tour of Hassan II Mosque we checked out of the hotel and, before we headed off to the train station, we went to have brunch at Organic Kitchen. They have healthy options available for brunch, all of them sounded very delicious. In the end, the food wasn't as tasty (missing lots of flavors), but it was quite okay.