Brela
Brela
Hello everybody, I hope you're all doing perfect! Guess what, once again I'm on the road! After having spent one week in Dalmatia, Croatia, I'm now headed to Zurich to spend three days with one of my closest friends. I can't wait to see her again and be back in Switzerland! I miss Swiss cuisine so much, especially the cheese fondue.
Since Zurich is an eight-hour drive from Vienna, I thought it's the ideal time to catch up on a few blog posts that I've been meaning to write for months – starting with my most recent trip to Croatia.
This was my first holiday in a big group – we were eight people in total. As you can imagine, a holiday with that many people needs to be planed beforehand – at least as far as acommodation is concerned. We found an amazing apartment in Stobreč, a small village next to Split. It met our needs perfectly: two double rooms, a room with four beds and two bathrooms. We also had a kitchen, air-con in the living room and, in addition, every room had an own balcony.
The first few days were cloudy and a bit rainy, but on the fourth day the sun finally showed up and five of us drove to Brela, which is about a 40 minute car ride from Stobreč. We all didn't want to go to Split because of the masses of people and Brela was quite the opposite. We arrived at an empty beach at 9.30 a.m. – the beach was so clean and the water perfectly blue. I would have never imagined to find such a beach in Croatia. But here I was, trying to go into the water but my feet kept telling me that it was too cold for a swim. So I stayed outside and took some pictures.
We parked our car in front of the church (about 45KN for 3 hours) and went down to the beach. We were looking for the rock in the water, which kind of is the landmark of Brela. We were there twice: once in Brela right next to the rock and the other time we found a very nice hotel owner who let us park in his garage in Šćit, right next to Brela. Brela has many hotels and therefore the beaches in front of the hotels are quite filled. The more North you go, the less people you'll find on the beaches.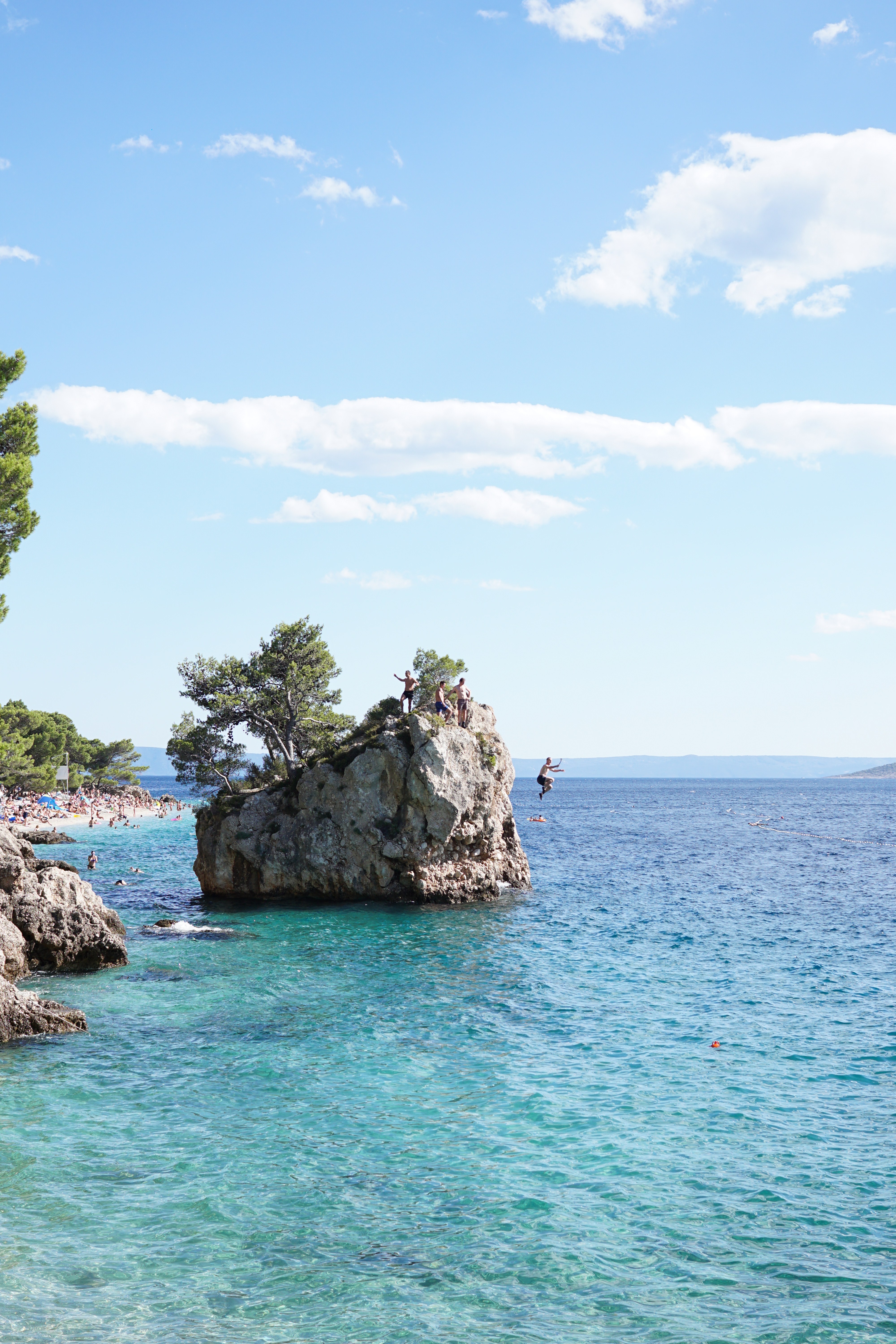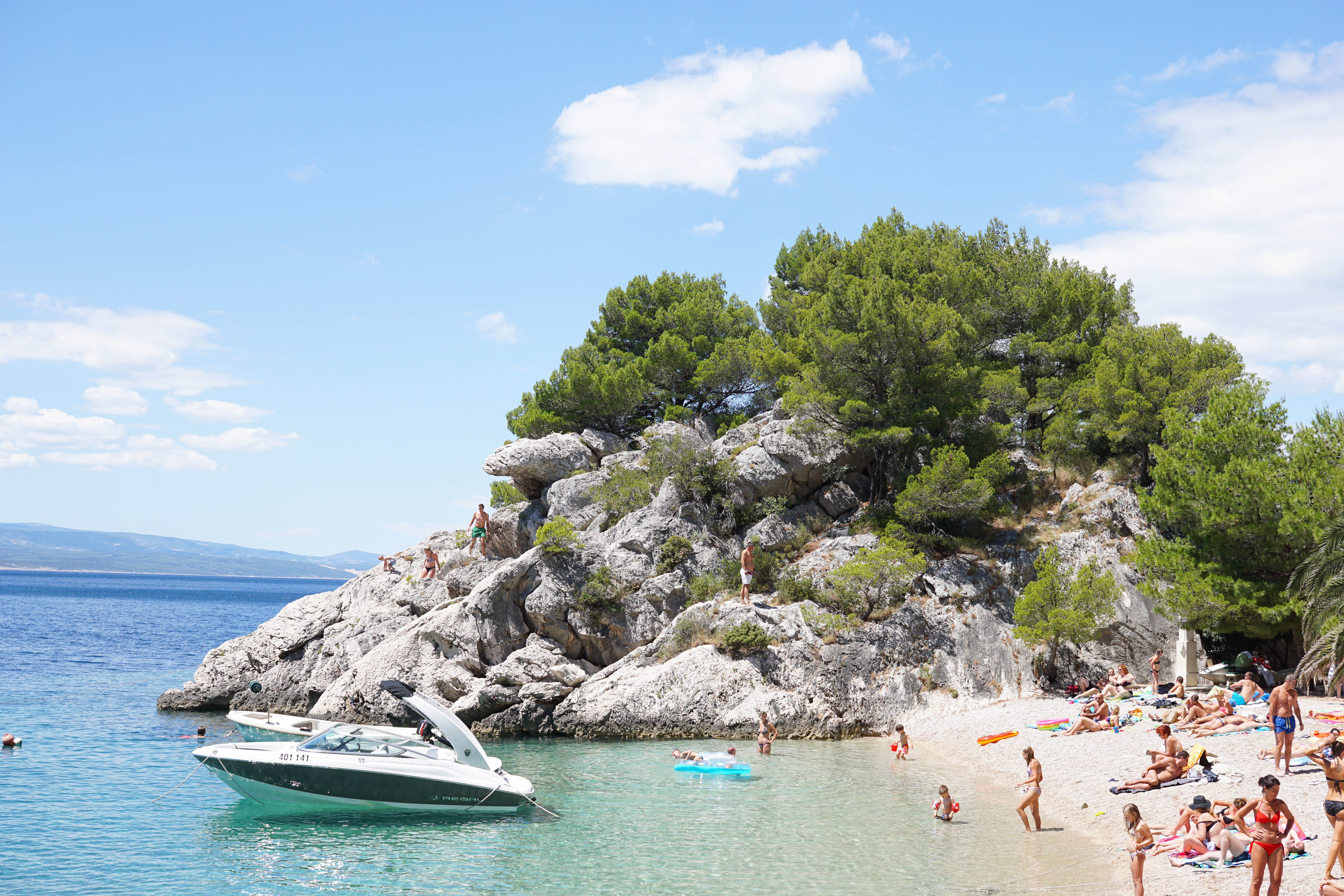 In Brela, I have probably had the best food of my whole stay in Croatia. So if you're spending a day in Brela, I highly recommend stopping by at 'Konoba Feral', which is situated at the port of Brela. It serves delicious seafood and fish. Plus, the staff is very friendly. The restaurant is kept in a tavern style, really nice and cozy.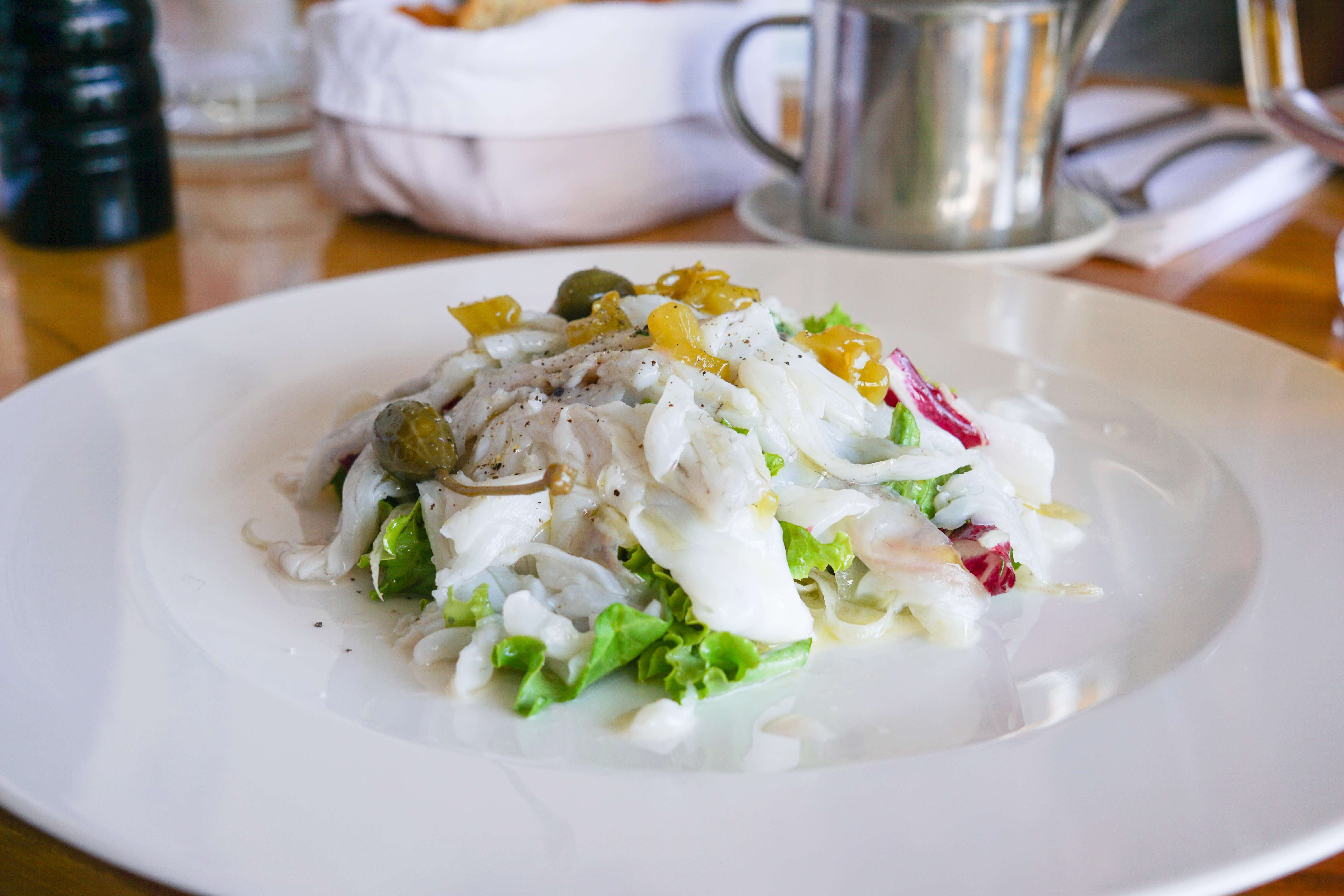 Konoba Feral
Obala Domagoja 30
Brela
Croatia