Attersee · Hiking
Attersee · Hiking
[:de]
Oft denke ich mir, dass ich es kaum erwarten kann, wieder auf Reisen zu gehen, am Strand zu liegen und neue Kulturen kennenzulernen. Dann fällt mir wieder ein, dass ich das schöne Österreich vergessen habe. Vor lauter Reisen sollte man das eigene Heimatland und seine Schätze nicht vergessen. Manchmal habe ich das Gefühl, dass wir es überall anders viel schöner finden als bei uns selbst. Das stimmt aber nicht. Deshalb, finde ich, sollten wir unser Zuhause mehr schätzen. Auch wenn wir kein Meer vor der Tür haben gibt es dennoch so einiges zu entdecken. Wir in Österreich haben eine sehr abwechslungsreiche Landschaft – im Westen die Berge und im Osten das Flachland. Beide haben super Voraussetzungen für ein tolles Wochenende zum Beispiel. Im September letzten Jahres hat mich die Wanderlust gepackt, als ich auf der Hörnlihütte am Fuße des Matterhorns eine heiße Schoko nach der 2-stündigen Wanderung genossen habe. Das war der Moment, wo ich mir gesagt habe: Ich möchte jetzt öfter wandern gehen und mich im Sommer mehr in der Natur aufhalten. Dafür ist diesen Sommer leider nicht so viel Zeit (Uni-Zeugs, ganz was tolles), aber ein bis zwei Mal Wandern wird sich hoffentlich ausgehen. Letztes Jahr habe ich eine Nacht am Campingplatz am Attersee verbracht, bin früh aufgestanden und vor der Wanderung eine kleine Runde im Attersee geschwommen. Die Fotos von dem wunderschönen, aber auch sehr heißen Wochenende könnt ihr hier sehen.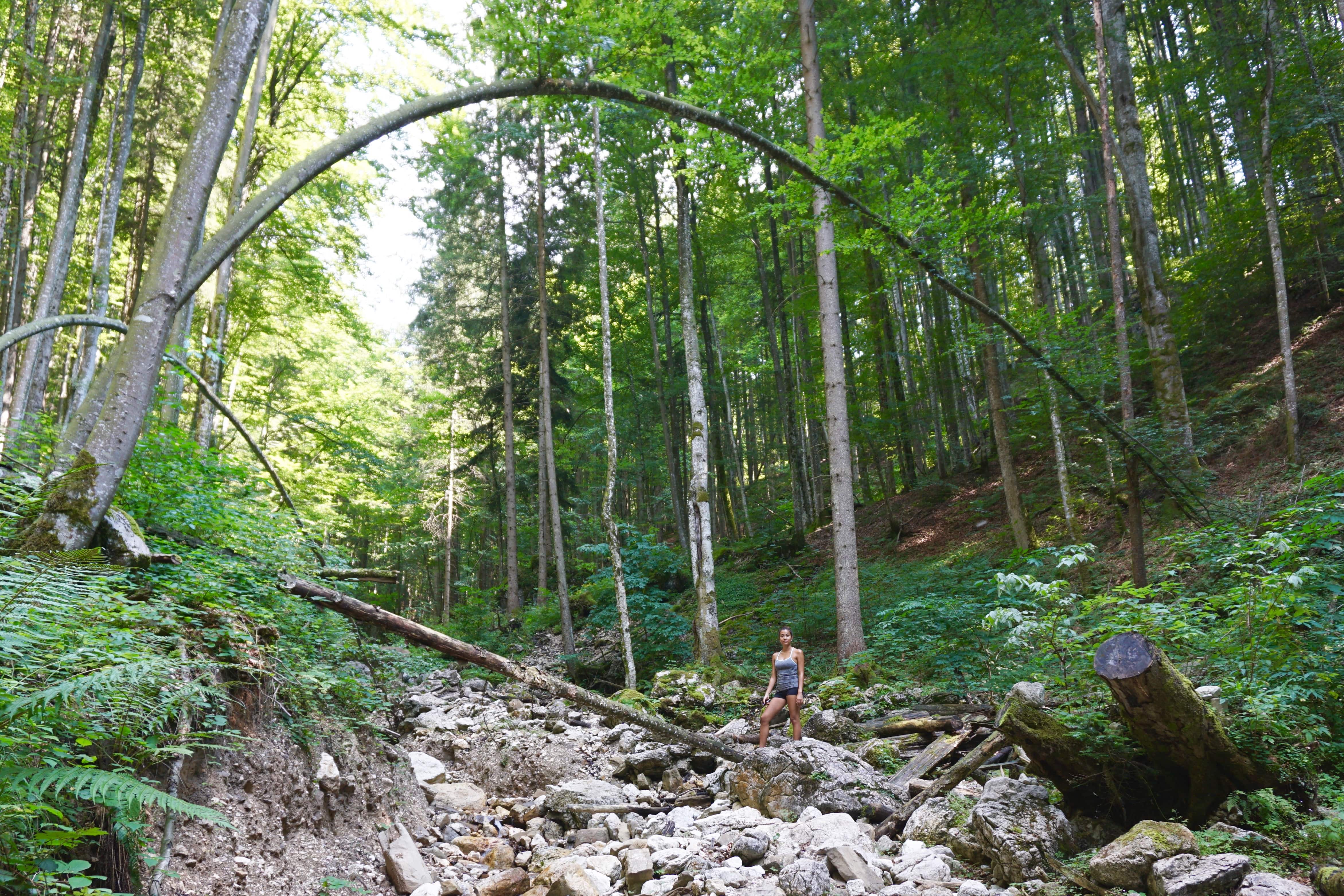 [:en]
Sometimes I cannot wait to travel again, to lie on the beach and discover new cultures. But then I remember that I forgot my beautiful home country – Austria. I'm always thinking about where to go next or where I would rather be, but Austria has some amazing places too. I do have the impression that people always find everything else more beautiful than their own home country. But Austria really boasts a lot of beautiful sceneries and places that we should pay a visit and therefore I believe that we should appreciate what our country has to offer even though we are in the middle of Europe, landlocked so to say. In Austria, for example, we can find amazing landscapes – in the east we have lowlands and in the west the mountains. Both provide the best conditions for everyone's needs. Last year in September, I went hiking very often in Switzerland. There, I quickly became addicted to the views, especially when I was sitting on the foot of the Matterhorn with a cup of hot chocolate in my hands. That moment I decided to go out and spend time in nature more often. This summer though, there won't be much time because I have to do some stuff for university, but I hope I can go hiking at least once or twice. Last year in summer I went hiking at Attersee, Austria. We drove there with the car and slept on a campsite. The morning after I jumped in the water before the hike, it was just amazing. You can see the pictures from that weekend here.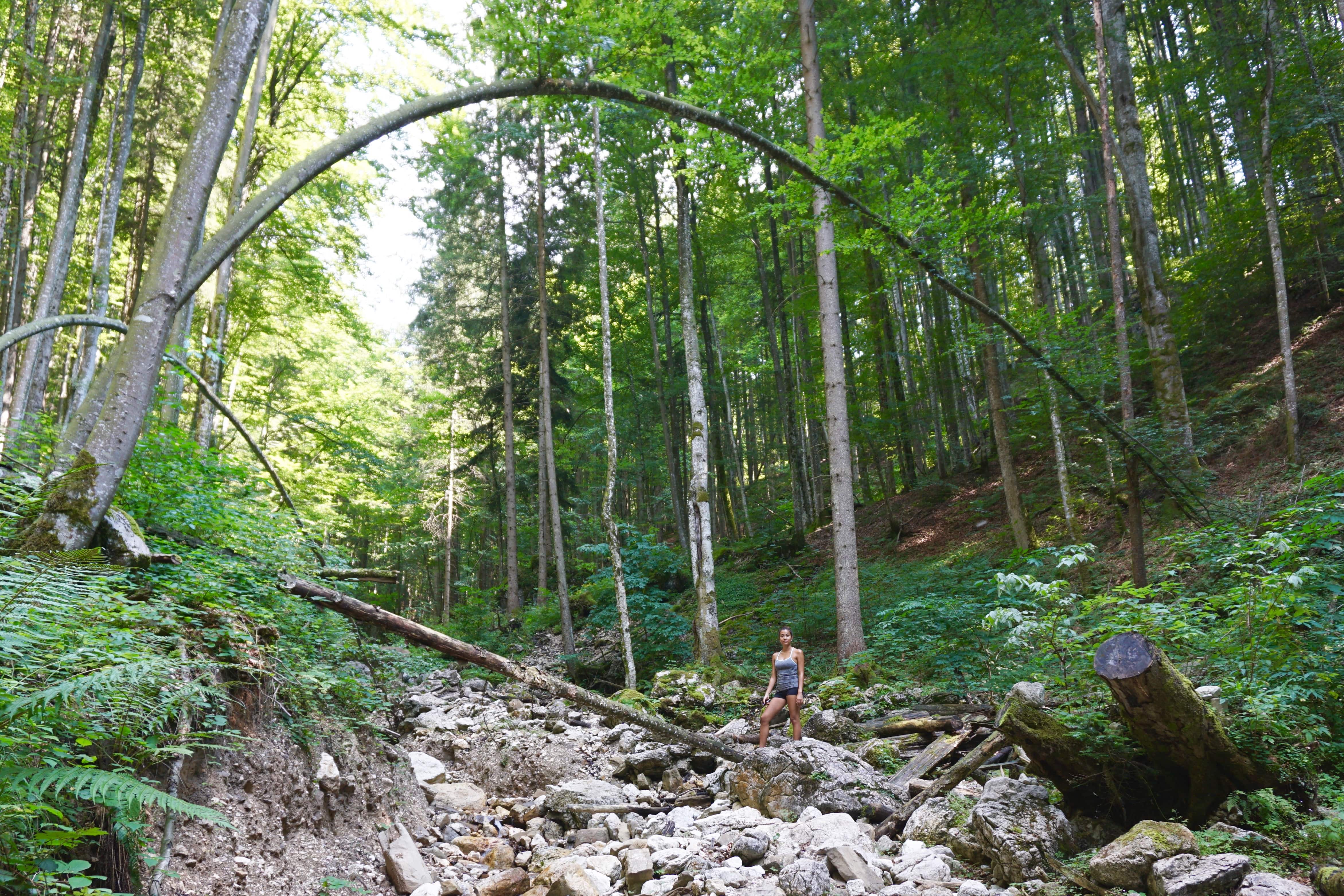 [:fr]
Il arrive souvent que je pense à mes prochaines vacances, à la plage ou aux nouvelles cultures. Et ce sont les moments-là où je réalise que j'ai totalement oublié mon propre pays et ses endroits magnifiques. Parfois j'ai l'impression que nous pensons qu'aux autres pays et leurs bels endroits et donc nous oblions souvent notre patrie. C'est pourquoi je pense qu'il faut vraiment apprécier ce que nous avons dans nos pays, même si nous n'avons pas de la mer. En Autriche, par exemple, nous avons une paysage tellement variée: dans l'Est le paysage est tout plat et dans l'Ouest il y a des hautes montagnes. Les deux offrent pleins de possibilités pour des activités dehors. L'année dernière en Septembre, j'ai fais beaucoup de randonnées en Suisse et je suis tombée amoureuse de la randonnée – particulierement, quand j'étais au pied de Matterhorn après plus de deux heures de randonnées et j'ai buvais du chocolat chaud et regardais le sommet de la montagne. Là, j'ai décidé de passer beacoup de temps dans la nature pendant l'été. Bon, cet année là, cela serait on peu difficile parce que j'ai un peu de travail pour l'université mais j'essaie quand même de faire des randonnées une ou deux fois. L'année dernière, j'ai été à Attersee, en Autriche, pour une randonnée mais aussi pour le lac. Je me suis levée tôt pour me baigner dans le lac et puis nous sommes parti en haut d'une montagne. Voici les photos de ce week-end.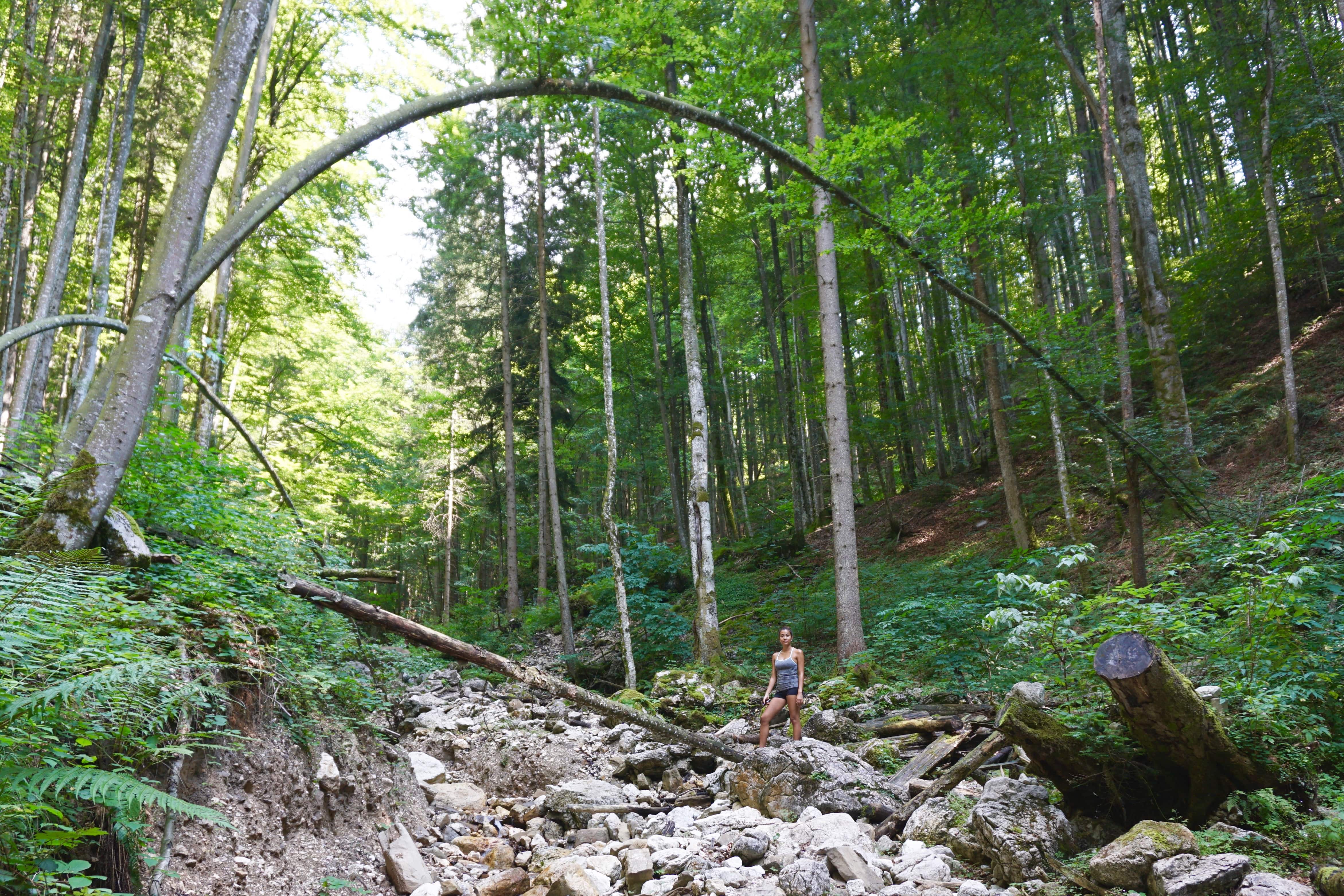 [:]